Kaci Features
Question
News
Alerts
Messages
Top Stories
InfoBank
Press Release
Emergency
Ambulance
Climate
Propose
Suggestion
Feedback
Doubts
iReport
Complaint
Kaci is available 24/7 on WhatsApp
Simply save the phone number (+23481 400 400 81) on your phone and Send "Hi" on WhatsApp to get automated replies.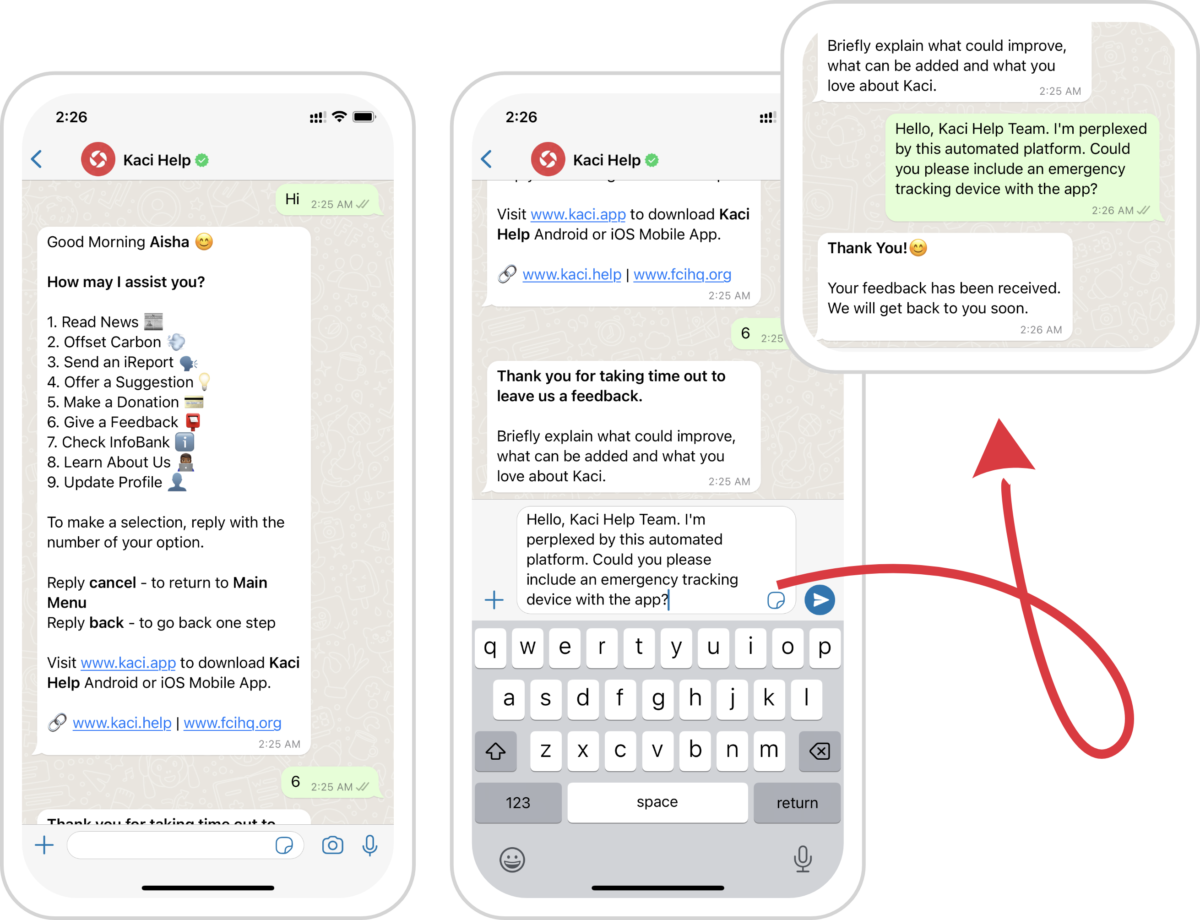 Download Kaci App to get started today
Get unlimited and easy access to a platform that gets information, resolve issues, fetch trending stories plus more.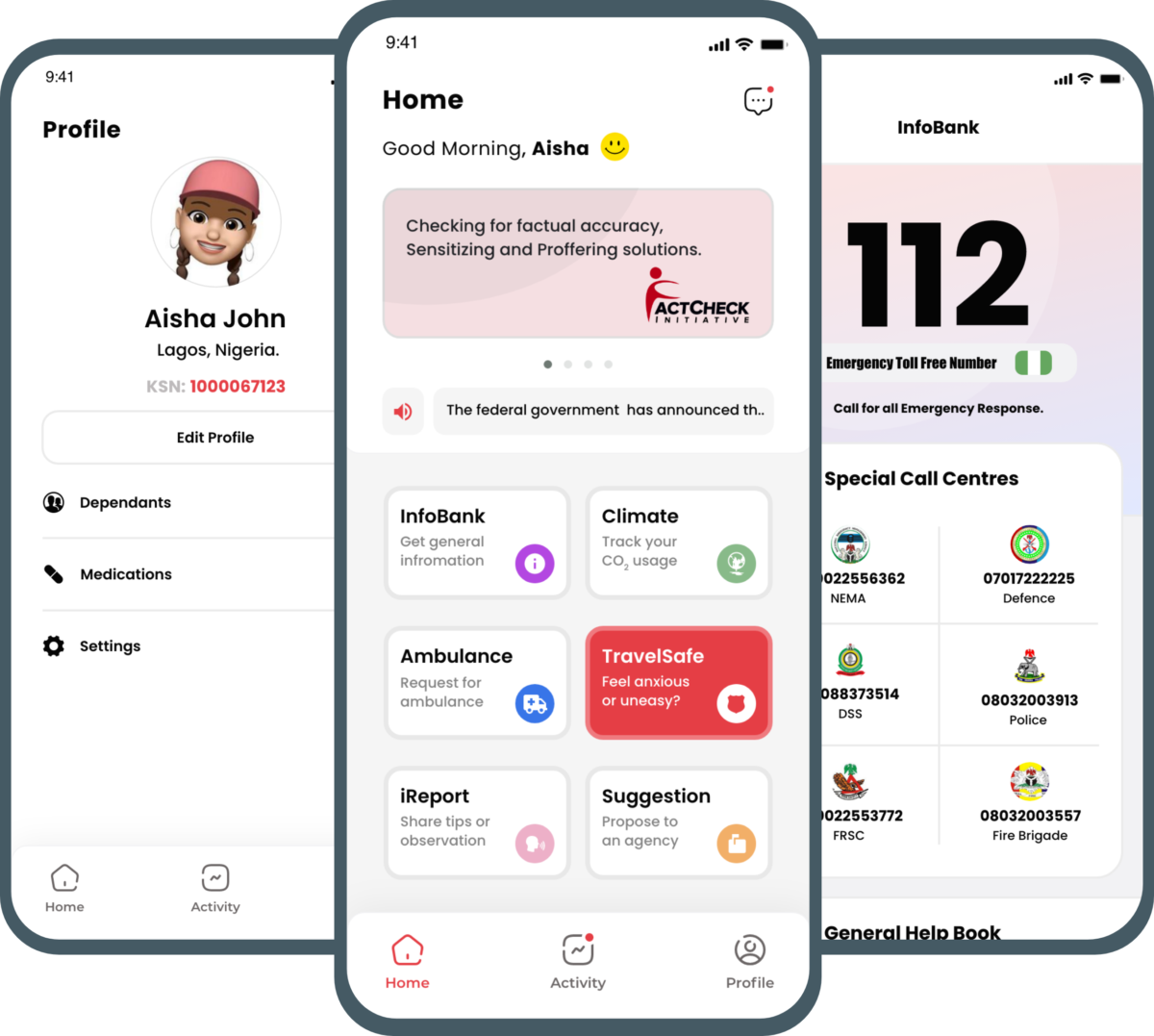 Kaci only sends notifications to dependents or partners. It does not offer security or help services. If you require assistance, contact the nearest emergency services.
Kaci is not a professional or a crisis hotline operator. It cannot be held liable for any delays or other issues caused by using the Mobile App or Chatbot.